The XVII Conference on Phonon Scattering in Condensed Matter will take place at CNAM (Conservatoire National des Arts et Métiers) located at 292 rue Saint-Martin, Paris.
City:
Paris, the capital of France, is an important European city and a world center for art, culture, gastronomy, fashion, and science. Its 19th-century urban landscape is made up of wide avenues and is crisscrossed by the River Seine.
The second most visited city in the world, Paris welcomed 33 million people in 2022. The city of lights has some of the most popular tourist attractions in the world, such as the Eiffel Tower, the Sacré-Coeur Basilica, the Versailles Palace, the Louvre Museum, Disneyland Paris, and many more. The city is also known for its high-quality gastronomy and the terraces of its cafés.
Moving around Paris is easy using public transportation, such as metros and buses, with tickets from 2€. You can also walk around or rent a bike to discover the city.
Venue: Conservatoire National des Arts et Métiers (CNAM)
The Conservatoire National des Arts et Metiers is a French public higher education institution offering remote and continuous education, serving as a national research center and grand établissement, and also functioning as a grande école of engineering. In addition, the CNAM hosts the Musee des Arts et Metiers, which is a museum dedicated to scientific and industrial inventions.
The CNAM is situated in the historical Le Marais area of the 3rd arrondisement of Paris at 292 rue Saint-Martin. It is accessible by three metro lines:
M3 and M11, stop at metro station Arts et Métiers (3 minutes walk)
M4 stops at metro station Réaumur - Sébastopol (6 minutes walk)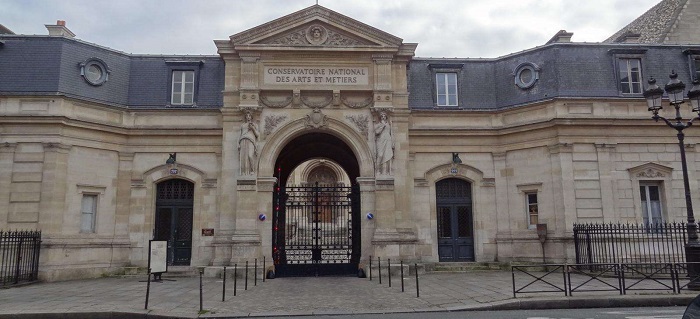 Directions:
Paris has great domestic and international transportation infrastructures. The two main international airports, many railway stations, and roads make the city easily reached by visitors from all over the world.
By Plane:

Paris has 2 major airports, Charles de Gaulle and Orly, both about 10 km away from the city center. Both are connected to Paris by the RER trains (a ticket costs about 15€).
From Charles de Gaulle: take the train line RER B, direction Saint-Rémy-lès-Chevreuse or Robinson. The trip to the center of Paris takes ~30-40 min.
From Orly: take the bus line Orlyval to Antony, then take the train line RER B, direction Airport Charles de Gaulle or Mitry Claye. The trip to the center of Paris takes ~30-40 min.
By Train:

There are 7 major railway stations in Paris, connecting all of France as well as several major European cities and capitals, including London, Amsterdam, Brussels, Luxembourg, Munich, Milan, Zurich, Barcelona, and many more.
Once at the train stations in Paris, you have easy and direct access to public transportation, such as metro and buses.

By Car:
Getting to Paris by car is very easy as the city is very well connected to the rest of France and Europe. However, be prepared for the constant traffic jams. Toll costs vary greatly depending on the route and can be calculated on the Autoroutes website.